Working in professional environments leads to a lot of weird things happening, everyone has to pretend to be polite to one another whilst also gossiping away in corners or during after work drinks – it's a play that everyones playing, and newbies take a while to learn the script. One thing that tends to happen a lot is disagreement, now it's not an actual playground so in most cases shouting and ranting isn't considered to be correct behaviour. The way we cope though is through passive aggressive phrases, and honestly the feeling when you use them is amazing.
As discussed…
We already spoke about this, but this is my time to have written evidence, now please go do the thing you said you would do!
As per my last email..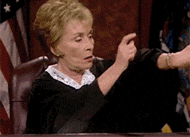 Any updates on this?
Why are you ghosting me please? Also sometimes I like to CC people into emails with this kind of message, because this is just rude.
Just following up on my email below. Let me know if I should be talking to someone else about this? Thanks!
HELP OR FIND SOMEONE WHO CAN
I hope you don't mind…
I don't care if you mind, you have to help now.
Checking in
Is the shit done yet?
Thanks in advance for your timely response.
You have no choice, GO DO THE THING!
As no doubt you are aware…
You better already know about this, and you better do it ASAP!
Please let me know if I misunderstood.
I'm not wrong, but this is me letting you know that you're now an asshole and on my list..
Special aware goes to – Subject line: Friendly Reminder.